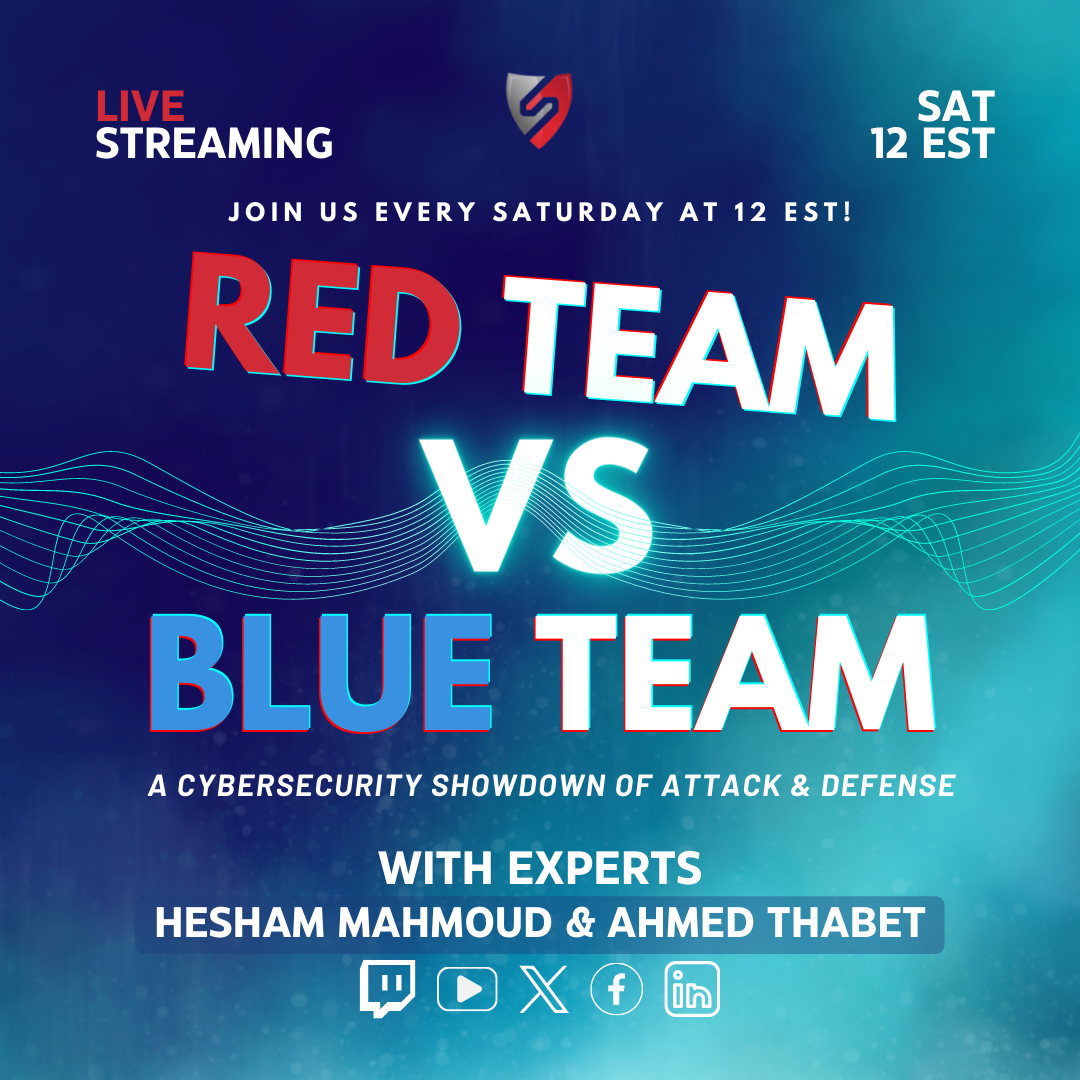 MITRE ATT&CK: Initial Access – Phishing
Get ready for an electrifying sequel to our thrilling cybersecurity saga! In this episode of "Red Team vs Blue Team:
A Cybersecurity Showdown of Attack and Defense," the battle intensifies as the Blue Team braces itself for the ultimate challenge.
📶 Level: Beginner 👨🏻‍🏫 Instructor: Ahmed Thabet, a certified Cybersecurity Analyst With stakes higher than ever,
this showdown promises to be a rollercoaster of cybersecurity expertise, strategy, and nerve-wracking moments.
Join us as we delve deeper into the world of digital attacks, where every click counts, every code cracked, and every line of defense tested to the limits. Invite your friends over and join us 🙌
🗓️ The live streaming is every Saturday, 12:00 PM (EST) Tune in on: ▶️ YouTube: @InfoSec4tc ▶️ Twitch: infosec4tc ▶️ Twitter: @InfoSec4TC_X ▶️ Facebook: InfoSec4TC ▶️ LinkedIn: InfoSec4TC