A Complete Guide to Build a Career in Cybersecurity!
In this blog, we'll cover detailed information on Cybersecurity, including its importance, why people want to build a cybersecurity career, and much more. Read out the below blog to learn more about Cybersecurity:
Introduction
With cyber-attacks increasing at alarming rates year-by-year, Cybersecurity is one of the most in-demand and fastest-growing careers to enter in 2023 to make your future secure.
Since the invention of modern-age technology, businesses all over the world—from healthcare and finance to entertainment—have encountered cybersecurity attacks and threats. The threats posed by cybercrime are becoming more serious, and more cybersecurity experts are needed to handle these threats.
It is estimated that by 2025, cybercrimes will cost the global economy $10.5 trillion annually. As a result, there is a rising demand for cybersecurity professionals.

These professionals are at the forefront to keep important data safe and secure. However, selecting a job in the cybersecurity sector is more difficult than you might think— it has a significant impact on your entire life. The best part is that this industry offers competitive pay, varied and rewarding work, and excellent job security.
If you're also interested in pursuing a Cybersecurity career, InfoSec4TC is the name you can count on. With the help of our high-performance cyber security training courses online, you can build a solid cybersecurity career. With us, you can also earn a certification as a knowledgeable specialist in this industry.
What is Cybersecurity? 
Cyber security is the use of technology, protocols, and policies to prevent cybercrimes or attacks on systems, networks, programs, devices, and data. In order to disrupt routine business operations and grab control of sensitive data, these cyber-attacks are frequently designed to access, steal, or delete vital data. In extremely dire situations, cyberattacks can also be used to demand money from customers.
Both private persons and commercial entities use cybersecurity services to guard against unauthorized access to data centers and other digital systems. Its objectives are to lower the danger of cyberattacks and safeguard against the unauthorized use of technology, networks, and systems.
The importance of cyber security
As discussed, Cybersecurity is growing at a rapid speed; the number of businesses hiring specialists in this industry has increased significantly.
Given how much time we spend online, cyber-attacks have undoubtedly increased as well. Unfortunately, the only way to stop these attacks is to comprehend them.
These attacks are becoming more frequent, sophisticated, and complex every day. Although there are still a lot of unanswered questions regarding how well these specialists will defend your company, they can be quite helpful in thwarting cyberattacks. These cyberattacks not only happen in large enterprises, but it is also harmful to small businesses. So, every organization should be prepared to deal with these cyber threats.
Read more at Top 5 Tips to Deal with Cyber Threats for Small Businesses! 
Why Choose a Cyber Security Career?
Given its growing importance, you might be interested in learning more about Cybersecurity and determining whether it should be your next step in career growth. Well, it is abundantly evident from reading the headlines that there is a pressing need for individuals with training in IT security jobs and other cybersecurity practices.
The following is a list of the most convincing reasons for selecting a career in Cybersecurity.
Experts in Cybersecurity earn good money.

There is a wider variety of specialties.

Nowadays, almost all businesses favor cyber security.

You will never be bored. New technology brings new risks and challenges.
Read more at: Top 8 Reasons You Should Persue a Career in a Cybersecurity 
How to Start a Career in Cybersecurity?
Most people start by asking this question: How to start a career in cybersecurity? Well, given that cybersecurity jobs are becoming increasingly popular in demand, more and more people are trying their ways hard to start a career in cybersecurity. 
In general, there are three ways to enhance your cybersecurity career:
You can enroll in a full-time college cybersecurity program

You can enroll in a paid course offered by an IT company

You can enroll in an online 

cyber security training course 

from a reputable online site.
Since the demand for cybersecurity experts is increasing, there is a comprehensive range of job roles for people who want to establish a career in the information security industry. In fact, by 2025, there will be 3.5 million employment opportunities in the cybersecurity industry. However, in comparison to other businesses, the cybersecurity sector is still less competitive.
The best thing about this business is that someone with a non-technical background can still pursue a career in cybersecurity, even though it is a technical one. Additionally, anyone with the necessary skills and education can find employment in the cybersecurity sector.
Read more at: How to build a career in the cybersecurity industry.
What courses are required to Build a Cybersecurity Career? 
To get a job title in the cybersecurity industry, you should consider earning industry certification in a subject or a profession that interests you. In the field of cybersecurity, there are many certifications available. Some of the most well-known and sought-after certificates are:
In addition, there are many free and paid online courses that you can take depending upon the role or roles that you are targeting. To learn about the top cybersecurity courses of 2023, read at 10 Most Popular Cyber Security Courses In 2023.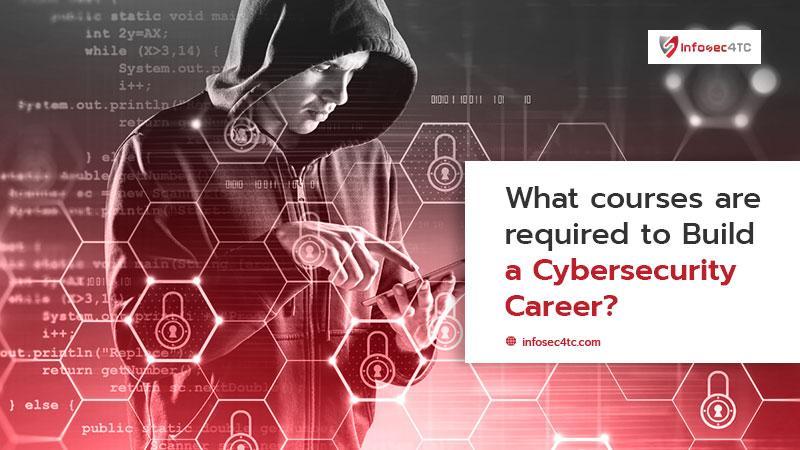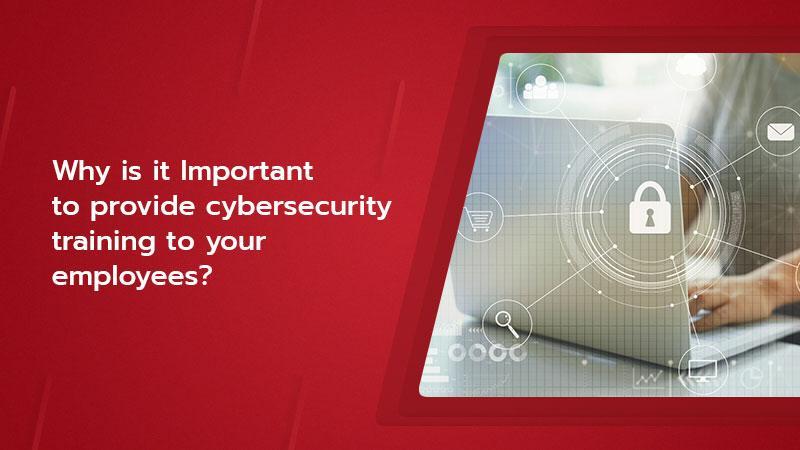 Why is it Important to provide cybersecurity training to your employees?
Nowadays, business owners across almost all sectors have cybersecurity specialists on staff to  deal with threats and assaults. However, educating employees about cybersecurity is equally important. It's because just one single mistake of your employee could endanger your entire company.
Hackers regularly use false identities, attention-grabbing headlines, and other cunning techniques to get access to corporate data, and these are straightforward human traps. Simply said, if employees can't identify these threats, they won't be able to deal with them, report them, or eliminate them.
However, providing your workers with the best cybersecurity training is the most effective way to combat cybersecurity risks. Read more at: 
If you're looking for the best cybersecurity training provider, call InfoSec4TC right away. We make sure that your staff members have received the required instruction, are aware of potential security risks, and are prepared to take action if one is found. By educating your employees, you can increase your defenses against hackers.
Additionally, this is the finest choice if someone wishes to advance a career in cybersecurity. With us, you'll have the opportunity to work on actual projects and achieve expert-level certification in this area. Additionally, we provide a 30-day money-back guarantee to ensure that your time and money are being used wisely.
Types of Cyber Security threats 
There are many different types of cyber security threats. However, some of the most common are:
1. Malware: 
Malware is any malicious software in which a link or file, or program can be used to harm a computer user. This includes viruses, ransomware, and spyware.
It infiltrates networks by taking advantage of a flaw, like clicking on dodgy email links or installing a dangerous program. As soon as it enters a network, malware begins to gather helpful information, produce more harmful software throughout the entire system, and even restrict access to crucial corporate network components.
2. Ransomware: 
It is an additional form of malware. In this cyber-attack, the victim's computer system files are encrypted and locked by the assailant, who then demands money to decipher and open them.
3. Phishing: 
Phishing is the practice of sending malicious emails that appear to be from reputable, well-known sources. These emails imitate the names, logos, and contents of trustworthy companies, acquaintances, etc., to entice recipients to click on dangerous links. Once customers click, cybercriminals will have access to private information, including credit card information, social security numbers, and login passwords.
4. Social engineering: 
The practice of social engineering involves tricking someone into disclosing personal information.
An example of more sophisticated social engineering is voice manipulation. In this instance, hackers call friends or relatives and ask for their credit card numbers or other personal information by using the victim's voice (from sources like voicemail or a social media post).
5. Business email compromise (BEC):
This is the practice of attackers impersonating a company representative or employee in order to trick victims into sending money or private information.
6. Spyware:
Spyware is software that makes it possible for thieves to secretly watch how a victim uses their device.
These are a few of the cybersecurity risks that mostly affect companies through stealing data and customer information. Therefore, it's crucial to give employees the right training so that they can act as the first line of defense for the business.
Best practices for cybersecurity training
There are several ways to increase the effectiveness of cyber security awareness training, including
 

Keep the staff regularly updated: 

 

Incorporate regular tests and audits: 

 

Mandatory for all new employees: 

 

Appreciate your staff on their achievements
Read more at Best Ways to Prepare Your Staff for Cyber Security Threats.
Top Cybersecurity Job Roles: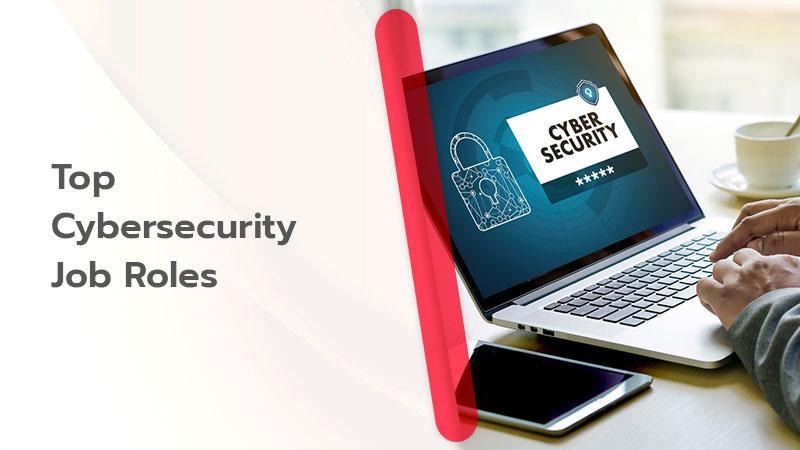 Every year, millions of people apply for cybersecurity certifications because it is one of the most competitive fields in the world. This industry has a wide range of work positions from an entry-level cyber security job roles to advanced-level cybersecurity roles. You can apply for any of them based on your preferences and areas of interest. However, you must first obtain a certification in a particular area of the cybersecurity sector. The top cybersecurity job roles are:
Chief Information Security Officer – CISO
The average annual cybersecurity job salary of a CISO in the United States is $166,329, and in India, it is 2,300,785, according to PayScale. There is vast range of information security jobs available. You can apply in any one as per your choice.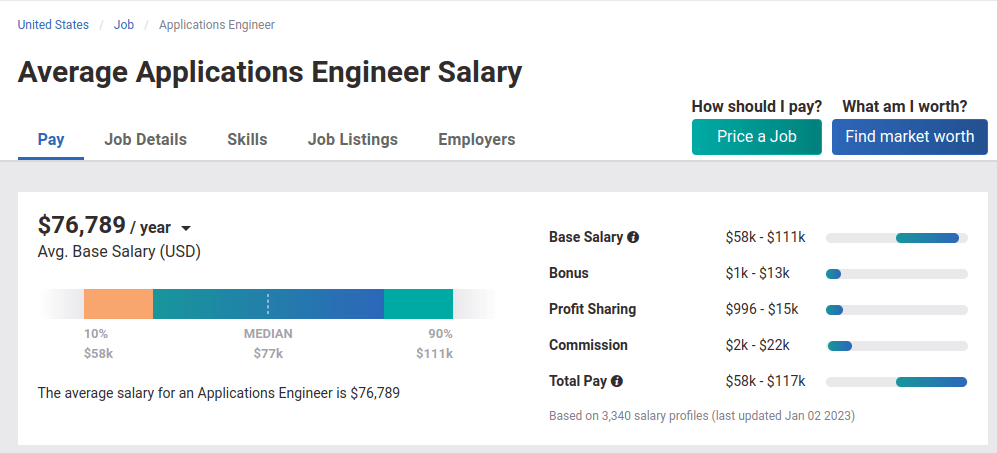 Application Security Engineer: 
The average salary of an application security engineer is between $78,000 and $116,000. However, if you are a senior-level engineer or have more than ten years of experience, your salary may reach up to $150,000.
Security Architect
The average annual cybersecurity salary of a security Architect in the United States is $125,630, as per PayScale. In India, it is ₹2,151,258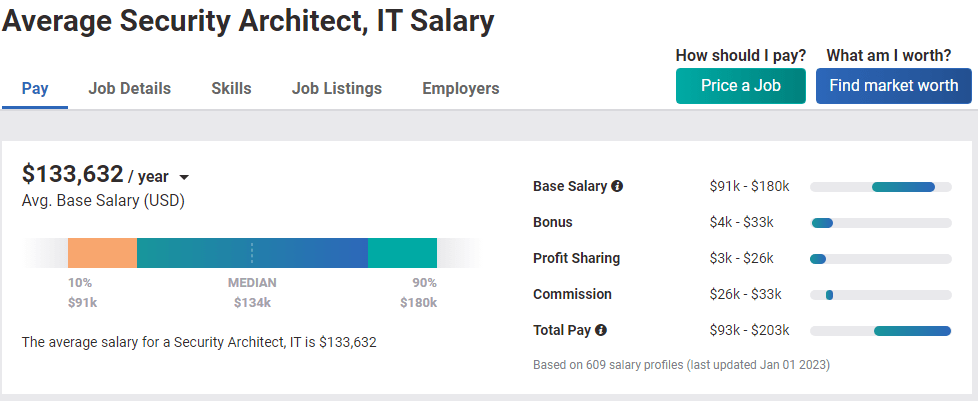 Cybersecurity Engineer
According to PayScale, the average annual cybersecurity salary for this job role in the United States is $97,607, and in India, it is ₹683,339.
Cloud Security Specialist:
An entry-level salary of a cloud security specialist ranges from $50K-$60K per year, while an experienced worker can expect to make between $90K and 110K per year.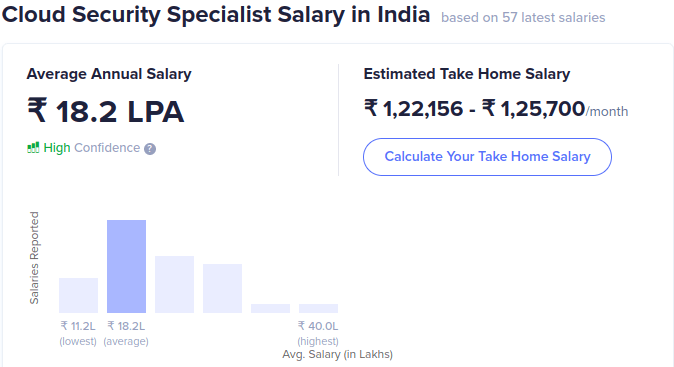 Malware Analyst:
Malware analysts in the United States make an average annual pay of $92,880, according to PayScale. However, according to Glassdoor, it is ₹5L in India.
Penetration Tester:
Penetration testers get an average annual pay 2,151,258 in India according to PayScale. And in United States, it is $125,630.
Database Administrator:
Depending on their level of competence, database administrators can earn an average salary of $50,000 to $200,000 annually.
Computer Forensics Analyst 
The average cybersecurity salary of a computer forensics analyst in the United States is $75,120 annually, and in India, it is ₹700,000
Information security analyst: 
The average salary of information security analyst is ₹6,00000 per year in India. And in the United States, the salary of information cybersecurity analyst is $125,920.
What Skills are required to become a Cyber Security Professional?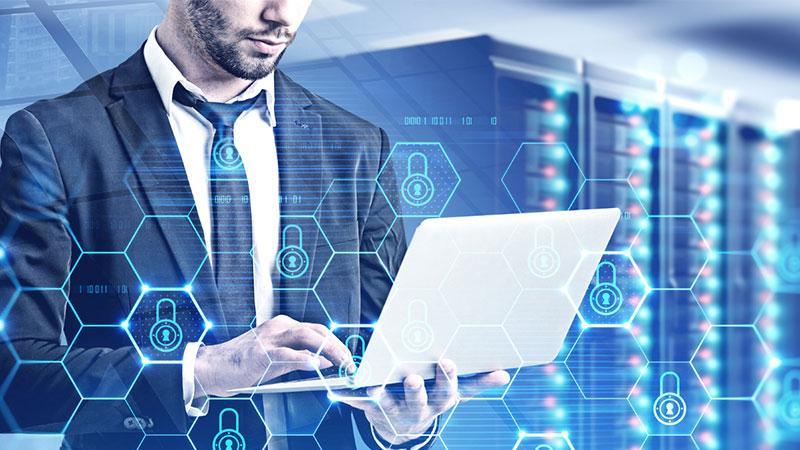 A cybersecurity expert must possess a wide range of abilities. The following are few of the essential skills required:
A

cybersecurity professional

must be able to comprehend how hackers operate and what they should do to stop attacks on the network or data of their company.

They should understand the relevant laws and regulations that the government issues, such as the Computer Fraud and Abuse Act of 1986.

A

cybersecurity specialist

must be familiar with how the network operates, how they are built, and how it can be broken. In addition, they must be knowledgeable about the software's functionality and security flaws.

They also should understand data structures, design patterns, cryptography, programming languages, and networking protocols.

They must be familiar with computer forensics and defensive strategies like penetration testing and vulnerability assessment.
These are some of the skills that every cybersecurity expert should have. To acquire these abilities, you can enroll in the top online cybersecurity training programs.
What are the prerequisites for cyber security?
You need to have some experience to get a job role in cybersecurity, even for an entry-level position. For instance, network and systems administrators are particularly qualified to take on the entry-level profession of security analyst because they are familiar with network configuration, upkeep, and repair. The following are some other fantastic entry points for a career in cybersecurity:
 

Network or Systems Administrator

: A network or systems administrator should organize, install, and support the computer systems of an organization to keep the network up-to-date and running smoothly

 

Security Analyst

: Examine data and advise changes to superiors in an effort to discourage intruders.

 

Network Engineer:

Implement, support, develop, and occasionally design communication networks within or between organizations. This is the job of a network engineer.

 

Security Administrator: 

The security administrator is in charge of setting up, overseeing, and resolving security solutions for an organization.
To learn more about the top cybersecurity courses, check out this article: 10 most popular cyber security courses in 2023.
FAQs About Career in Cybersecurity 
Is cybersecurity a good career?
Cybersecurity is one of the highest-demanding industries that need experts to fill our entry, mid and advanced-level jobs. It is expected to grow by over 18% in the coming five years. 
What are 3 skills you must have for cyber security?
Understanding how operating systems are built and managed.

Understanding of computer networking & cloud computing.

Being able to build and evaluate network architecture
How long does it take to learn a cybersecurity course?
With the right courses and training programs, it takes about two years of hands-on experience to be a cybersecurity expert. 
Is cybersecurity well-paid?
Yes, cybersecurity is one of the highest-paying jobs. It mainly depends upon the experience, but mostly cybersecurity roles pay more than other tech jobs.
Is IT hard to get a cybersecurity job?
No, it is not hard to get a cybersecurity job. With the right experience and knowledge, you can get a highest paying cyber security jobs easily. Cybersecurity jobs are in high demand, and plenty of opportunities are available. 
Bottom Line
These are some common things to know about cybersecurity that can help you and your staff prepare for the future. Every company, no matter how big or small needs to provide the greatest cybersecurity education and training to its employees.
InfoSec4TC is the name to trust if you're seeking the top cybersecurity training provider. We are among the top websites that provide the best cyber security career path to candidates. We also provide various online training programs and courses, ranging from IT to Cyber Security. There are more than 150 + cyber security courses offered. To find out more about our services, go to our website school.infosec4tc.com or WhatsApp us at +971501254773.