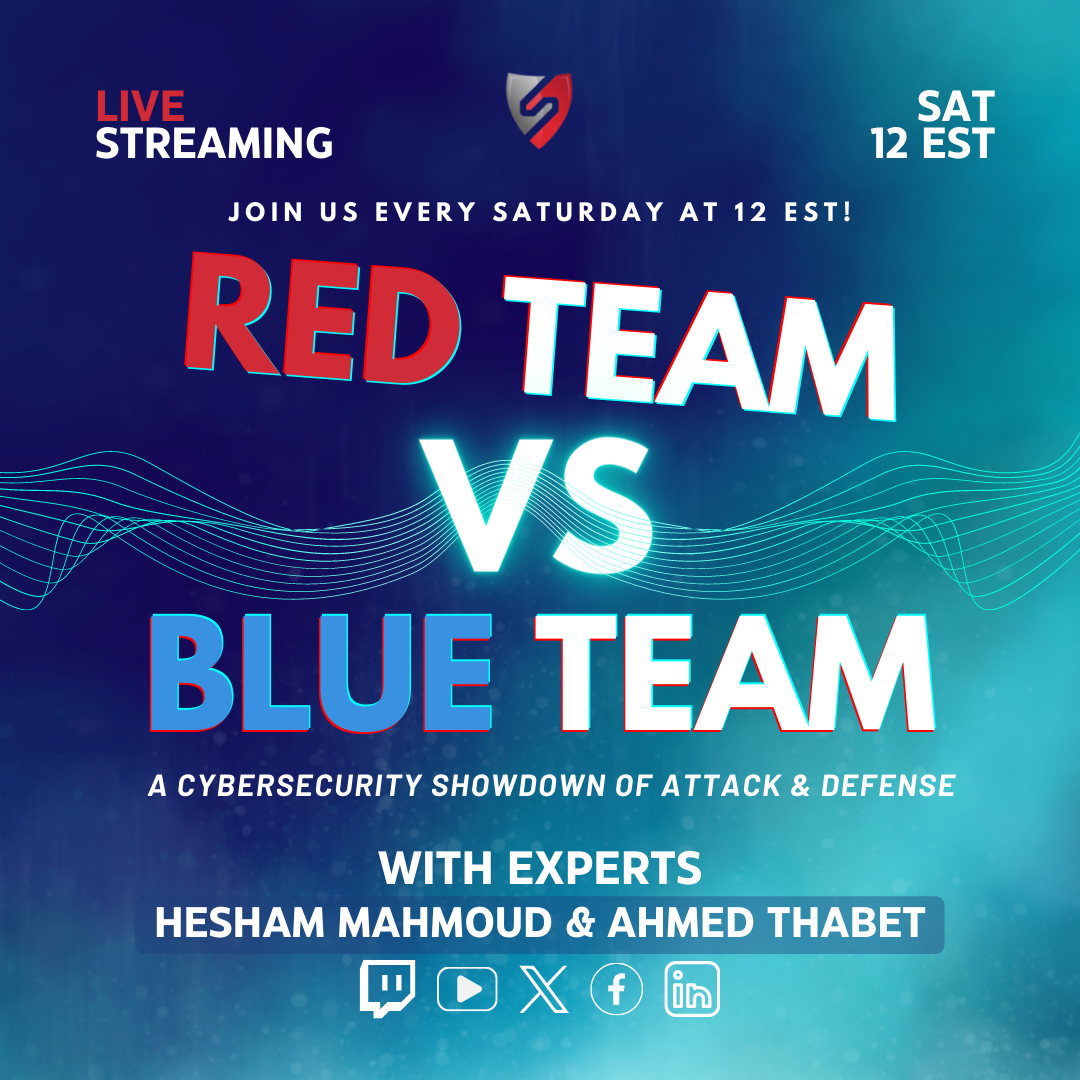 MITRE ATT&CK – Initial Access – Phishing: How Adversaries Get Their Foothold to Your Environment
Prepare for an adrenaline-fueled journey into the heart of cyber battle in the latest episode of Red Team vs Blue Team:
A Cybersecurity Showdown of Attack and Defense! In this gripping installment, we're diving headfirst into the clandestine world of cyber threats and vulnerabilities.
Join the elite Red Team as expert Hesham Mahmoud reveals the dark art of Initial Access through Phishing, a devious tactic employed by adversaries to infiltrate even the most fortified digital fortresses.
📶 Level: Beginner
👨🏻‍🏫 Instructor: Hesham Mahmoud, Certified Red Team Expert This is your chance to witness firsthand the tactics that keep security experts up at night and learn how to fortify your digital citadel against these insidious threats.
Whether you're a cybersecurity pro or just beginning your journey, this episode promises invaluable insights, heart-pounding action, and a newfound understanding of the cybersecurity battleground.
Invite your friends over and join us in this epic showdown.
🗓️ The live streaming will start on Saturday, every, 12:00 PM (EST) Tune in on:
▶️ YouTube: @InfoSec4tc ▶️ Twitch: infosec4tc ▶️ Twitter: @InfoSec4TC_X ▶️ Facebook: InfoSec4TC ▶️ LinkedIn: InfoSec4TC