Training Course Overview
ISO/IEC 27001 Lead Implementer training course enables participants to acquire the knowledge necessary to support an organization in effectively planning, implementing, managing, monitoring, and maintaining an information security management system (ISMS).
Why Should You Attend?
Information security threats and attacks increase and improve constantly. The best form of defense against them is the proper implementation and management of information security controls and best practices. Information security is also a key expectation and requirement of customers, legislators, and other interested parties.
This training course is designed to prepare participants in implementing an information security management system (ISMS) based on ISO/IEC 27001. It aims to provide a comprehensive understanding of the best practices of an ISMS and a framework for its continual management and improvement.
After attending the training course, you can take the exam. If you successfully pass it, you can apply for a "PECB Certified ISO/IEC 27001 Lead Implementer" credential, which demonstrates your ability and practical knowledge to implement an ISMS based on the requirements of ISO/IEC 27001.
Who Can Attend?
Project managers and consultants involved in and concerned with the implementation of an ISMS
Expert advisors seeking to master the implementation of an ISMS
Individuals responsible for ensuring conformity to information security requirements within an organization
Members of an ISMS implementation team
Learning objectives
By the end of this training course, the participants will be able to:
Explain the fundamental concepts and principles of an information security management system (ISMS) based on ISO/IEC 27001
Interpret the ISO/IEC 27001 requirements for an ISMS from the perspective of an implementer
Initiate and plan the implementation of an ISMS based on ISO/IEC 27001, by utilizing PECB's IMS2 Methodology and other best practices
Support an organization in operating, maintaining, and continually improving an ISMS based on ISO/IEC 27001
Prepare an organization to undergo a third-party certification audit
Educational approach
This training course contains essay-type exercises, multiple-choice quizzes, examples, and best practices used in the implementation of an ISMS.
The participants are encouraged to communicate with each other and engage in discussions when completing quizzes and exercises.
The exercises are based on a case study.
The structure of the quizzes is similar to that of the certification exam.
Prerequisites
The main requirement for participating in this training course is having a general knowledge of the ISMS concepts and ISO/IEC 27001.
Your Instructor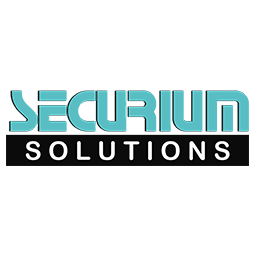 Securium Solutions Pvt Ltd is one of the EC- Council's leading partners globally. Securium offers the complete portfolio of EC- Council courses.
We are one of the world's leading certification training providers.
We provide online training in disciplines such as Cyber Security, Cloud Computing, Project Management, Digital Marketing, and Data Science among others, where technologies and best practices are changing rapidly and demand for qualified candidates significantly exceeds supply.
Based in UAE, Delhi NCR, India, we have helped over one million professionals and companies across 150+ countries get trained, acquire certifications, and upskill their employees.
Our training courses are designed and updated by 150+ renowned industry experts. Our blended learning approach combines online classes, instructor-led live virtual classrooms, project work, and 24/7 teaching assistance. Our vibrant community of experts and certified professionals is a powerful resource pool of tips, tricks, and insightful advice. More than 40 global training organizations have recognized us as an official provider of certification training.