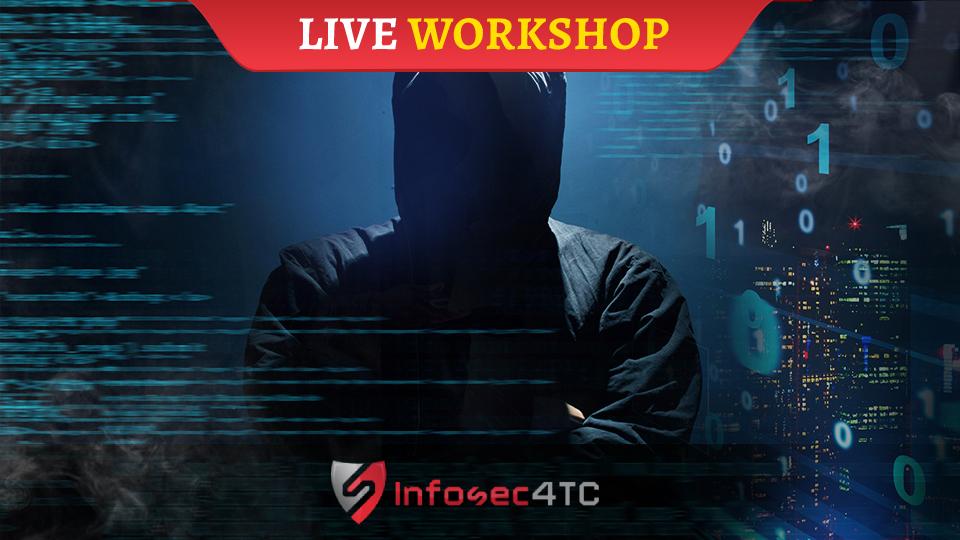 SOC Analyst (Blue Team) Live Workshop
*The Workshop Includes all Licenses / 12 real Labs
of Hours: 60 hours (on weekends)
Date: 21 May 2023
Course Description and Outcomes
This Course is a perfect place to build your skills to become a Cyber Security Analyst (Blue Team Specialist) for a Security Operation Center (SOC). During the course journey, we will focus on establishing a cyber defender practice in realistic scenarios and showcase how we can utilize the techniques required to stop advanced cyberattacks!
The hands-on will be provided in a gamified and competitive environment. The course is designed by security Analysts, For Security Analysts to teach you and your team the critical skills for understanding how to defend a modern organization.
In this course you will learn about:
SOC Tools and Operations
Network Security and Traffic Analysis
Endpoint Security Monitoring
Security Information and Event Management
Cyber Defense Frameworks
Cyber Threat Hunting
Digital Forensics and Incident Response
Phishing
Job Roles
This course helps you to prepare theoretically and practically for the following roles:
Security Analysts / SOC Analyst
Incident Investigator
Malware Analyzer
Security Engineer
Who Should Attend SEC450?

This course is intended for those who are early in their career or new to working in a SOC environment, including:
Security Analysts
Incident Investigators
Security Engineers and Architects
Technical Security Managers
SOC Managers looking to gain additional technical perspective on how to improve analysis quality, reduce turnover, and run an efficient SOC
Anyone looking to start their career on the blue team
Course Prerequisites
This course requires a basic understanding of TCP/IP Network concepts and a general knowledge of computer operating systems.
Certification
This course prepares you partially for the following certifications:
EC-Council (CSA) Certified SOC Analyst
GIAC Security Operations Certified (GSOC)
Blue Team Level 1 Junior Security Operations Certification
Course Outlines
Understanding SOC Team concepts and Tools
Understanding your network
Protocol Attacks and Analysis
Traffic Capture and Analysis
Interpreting Endpoints Logs and Events
Hashing, Encryption, Digital Signatures and Encoding
Incident Management Systems
Threat Intelligence Platforms
Security Information and Event Management (SIEM)
Security Orchestration, Automation, and Response (SOAR)
Malware Analysis
Threat Hunting
Digital Forensics
Labs
The labs are provided online in a gamified way.
Labs will be activated for 3 months from the start date.