In today's digital economy, cybersecurity jobs are becoming increasingly popular in demand to protect organizations against cyber-threats. Every year, millions of people apply for cybersecurity certification because it is one of the most competitive sectors all-around-the-world.
The demand for cybersecurity experts has never been higher due to the rapid development of technology and the growing risk of cyber-attacks. To protect the safety and security of sensitive information, these experts are in charge of spotting and mitigating potential cyber threats, implementing security measures, and keeping an eye on network activities.
As a result, this industry offers a comprehensive range of job opportunities, from entry-level cybersecurity job roles to highly skilled cyber security professions. You can apply for any of them based on your choices and areas of interest. However, you must first obtain a cybersecurity certification in a certain area.
Why choose a cybersecurity career?
Given how crucial it is becoming, you might be interested in learning more about cybersecurity and deciding if it should be your next step in career development. Well, it is abundantly evident from reading the headlines that there is a pressing need for personnel with education and experience in IT security jobs and cybersecurity practices.
The following are some of the reasons for choosing a cybersecurity career:
Experts in cyber security earn good money
They can select from a wide range of expertise
Nowadays, practically all firms value cyber security.
You will never be bored. New technology brings new risks and challenges.
If you also want to build a cybersecurity career, get in touch with InfoSec4TC now. We are one of thetop cybersecurity training providers that offer candidates with the best online courses and training programs. With us, you can also earn a certification as a knowledgeable specialist in this industry.
Top Cybersecurity Jobs Roles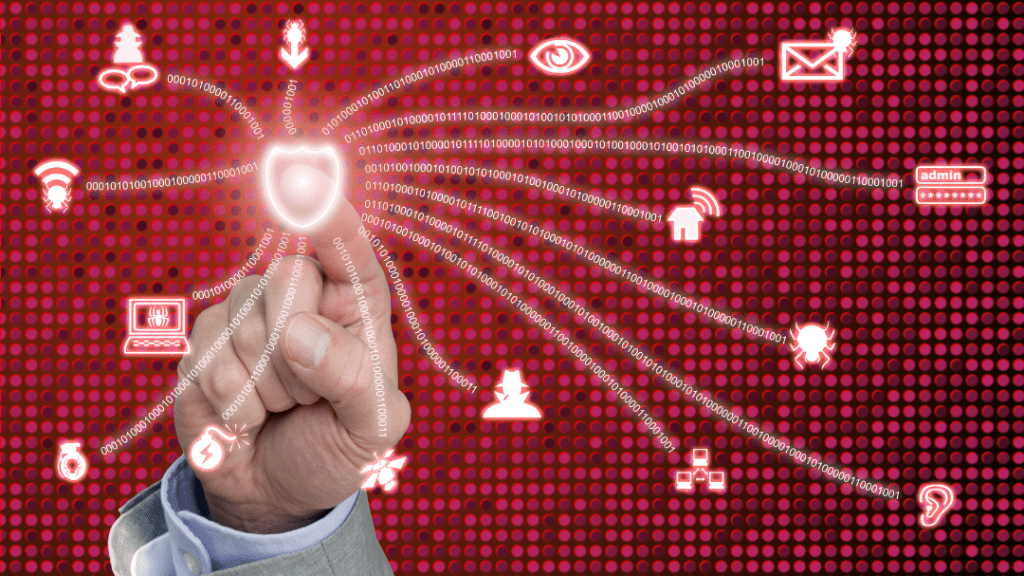 The following are some of the different types of cyber security jobs and salaries:
Chief Information Security Officer (CISO):
The chief information security officer is a senior executive post in the field of cyber security. These experts implement security techniques in the systems to guard against dangers and assaults.
They also have a crucial part to play in handling security crises such as data breaches. As a result, a CISO frequently has a deep understanding of both information technology and security. To get this position, one needs to have professional experience, as well as the necessary certifications.
The average annual cybersecurity job salary of a CISO in the United States is $166,329, and in India, it is 2,300,785, according to PayScale.
Cloud Security Architect
The Cloud Security Architect handles all the hardware and technology-related work. Its primary purpose is to maintain the security of workloads, data, and systems within cloud media. When creating a system for cloud protection architecture, cloud platforms should be integrated with the blueprint and innovative approach from the very beginning.
The average salary of a cloud security architect in the US is $158,321 per year. In India, it ranges between ₹ 10.6 Lakhs to ₹ 45.0 Lakhs.
Information Security Analyst:
Information security analysts are responsible for identifying and preventing cyber attacks. They are also responsible for developing and implementing security measures to protect an organization's networks and systems. With the growing number of cyber threats, the demand for information security analysts is expected to increase in 2023.
The average salary of an information security analyst is ₹6,00000 per year in India. And in the United States, the salary of an information cybersecurity analyst is $125,920.
Penetration Tester:
Penetration testers identify vulnerabilities in an organization's systems and networks. Then, they simulate real-world attacks to test the security of an organization's systems and provide recommendations for improvement.
Penetration testers get an average annual pay of ₹ 2,151,258 in India, according to PayScale. And in the United States, the cybersecurity job salary of a Penetration tester is $125,630.
Cybersecurity Consultant:
Cybersecurity consultants are responsible for providing expert advice and guidance to organizations on how to protect their networks and systems from cyber-attacks. In addition, they work closely with information security analysts and cybersecurity engineers to develop and implement security measures.
The average salary for a Cyber Security Consultant in India is ₹8,65716. In the US, it is $116,451 a year.
Application Security Specialist:
An application security specialist is responsible for developing, implementing, and maintaining an application's security system. In addition, they are experts in app security design security procedures and policies to prevent internal and external cyber-attacks.
The average salary of an application security engineer in the US is between $78,000 and $116,000. In India, it ranges from between ₹ 3.6 Lakhs to ₹ 21.9 Lakhs with an average annual salary of ₹ 7.0 Lakhs.
Ethical hackers
Certified ethical hackers are cyber security experts who carry out the necessary security tasks for a business's computer system. These professionals assist businesses in identifying and reducing cyber threats and breaches through advanced security work.
Ethical hackers' key duties include:
Conducting penetration testing.
Locating high-level security gaps and openings.
Maintaining the network architecture of their employers.
The annual average salary of an ethical hacker in India is ₹ 5.2 Lakhs.
In the US, it is $182214.
Malware Analyst :
A malware analyst detects bots, worms, viruses, rootkits, and trojan types of cyber-attacks. These cyberattacks can disrupt the system and have the potential to spread to other systems.
To operate as a malware analyst, you must have a degree in computer science and a cyber-security certification course. Also, you should have at least two years of experience in order to to get the desired salary and a good position in the company.
Malware analysts in the United States make an average annual pay of $92,880, according to PayScale. However, according to Glassdoor, it is ₹5L in India.
SOC analyst:
Security operation centers or Soc analysts are frequently employed in cyber security. As a result, this branch handles the most significant cybersecurity tasks and obligations.
This system's primary goal is to identify cyber risks by developing various technological tools. They are also in charge of handling cyber threats and attacks. These professionals keep an eye on every hazardous online hacker activity and alert the organization's senior staff to lower the security risk.
The average annual salary for a SOC Analyst in the United States is $96,625. In India, it is ₹ 4.8 Lakhs per year.
Data Security Analyst:
A data security analyst investigates how the data is stored and protected and who can use it. They also help modify the security protocols for how accurate data should be stored and ensure that only authorized people can access it. They also keep an eye out for malware vulnerabilities and internet threats.
The annual salary of a data security analyst in India is ₹ 4.3 Lakhs. In the USA, it is $72673 per year in the United States.
Faqs
How many positions are there in cyber security?
There will be more than 1 million cyber security job roles available by 2023. It is also expected to grow by 11% in 2023 and 20% in 2025.
Is cyber security easy?
Yes, cybersecurity is easy and one of the few industries that do not need a solid technical background. However, there are some challenging concepts that require more technical knowledge.
Does a cyber-security job role need coding?
No, for most entry-level cyber security jobs, coding skills are not needed.
What is the most basic cyber security job?
Security analysis is considered to be an entry-level cybersecurity job in this field.
How do I start a career in cybersecurity?
To become a cybersecurity expert, you should understand basic cybersecurity skills and courses.
Read more at: How to build a career in the cybersecurity industry.
Is cybersecurity a high-paying job?
Yes, some of the cybersecurity job positions have one of the highest salaries.
Conclusion:
Cybersecurity is a critical field that is expected to continue to grow in the coming years. With the increasing number of cyber threats, there are many exciting job opportunities for candidates who want to build a cybersecurity career.
InfoSec4TC is the top cybersecurity training provider for candidates who wants to pursue a career in cybersecurity. Our professionals will help you gain the needed knowledge for the latest industry needs. To learn more, visit our website right away. InfoSec4TC