The cybersecurity industry is booming. There will be 3.5 million job openings in the cybersecurity industry by 2025. As per the U.S. Bureau of Labor Statistics, "information security analyst" will be the 10th fastest growing occupation over the next decade. So, the future in the cybersecurity industry is very bright. One question that comes as the obvious outcome of one's interest in the cybersecurity industry is how can I build a career in the cybersecurity industry?
This question can be answered at three levels: beginner, intermediate and advanced. If we start from the advanced level, the CISM certification is the top-level credential in the cybersecurity industry. A CISM certificate holder has an average worldwide salary of US$149K + per year. You need prior work experience in the cybersecurity industry to appear for the examination.
On the other hand, if we answer this question at the beginner level, CompTIA A+ is a certification that validates skills needed for entry-level IT jobs.
An intermediate-level candidate can appear for the CompTIA Security+ certification exam.
These are just a few top mentions. There are hundreds of cybersecurity certifications and top cyber security courses that can help you build a career in the cybersecurity industry. That's what Infosec4TC Gold Membership is all about.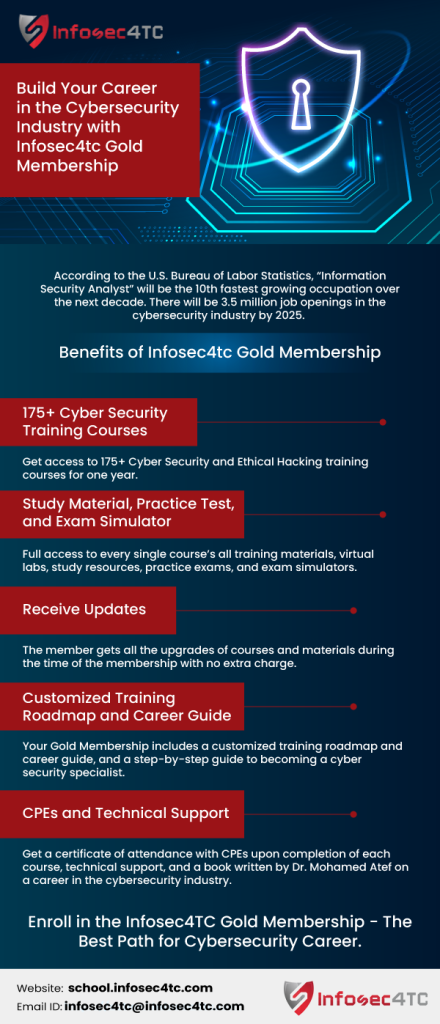 Gold Membership – The Best Path for Cybersecurity Career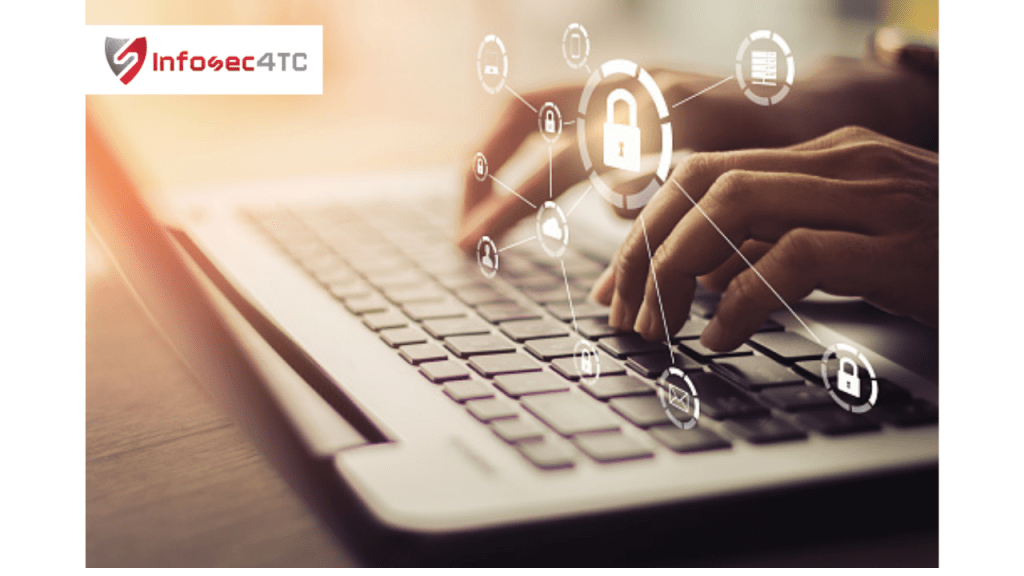 Infosec4TC Gold Membership provides you access to 175+ Cyber Security and Ethical Hacking training courses for one year. Right guidance and training are very important to successfully build a career in the cybersecurity industry. This Gold Membership provides you with both.
You get a book written by Dr. Mohamed Atef that answers the following questions:
Is Cyber Security the right career for me?
What technical background do I need to have to work in Cyber Security?
Is my age a barrier to start in this career?
Mohamed Atef
Mohamed Atef is a Cyber Security Consultant / Certified Instructor with more than 20 years of experience implementing and managing Cyber Security projects such as:
ISMS Implementation
CS Standards / Compliance
Security Operation Center
BCP/DRP
Penetration Testing
CS Enterprise Technical Solutions
He has published 3 books and 14 best sellers online courses. He worked with top IT organizations.
Know the Benefits of Gold Membership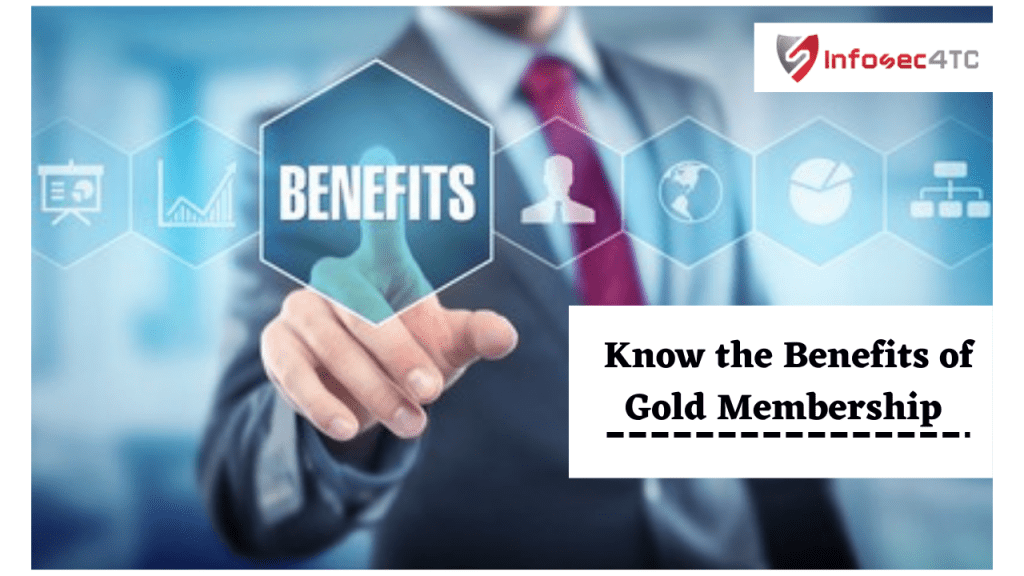 Gold Membership offers you a range of benefits. You get the following benefits with the purchase of Gold Membership:
Access to 175+ cyber security training courses for one year
Full access to every single course and practice exam and exam simulators
Full access to all training materials, virtual labs, and study resources
All upgrades of courses and materials during the time of the membership with no extra charge
Your Gold Membership includes a customized training roadmap and career guide.
Certificate of attendance with CPEs upon completion of each course
Suitable for people who want to start a career in cyber security, starting from scratch all the way through to expert
Technical support
Customized Training Roadmap and Training Guide
Customized training roadmap and training guide is the special feature of the Gold Membership plan of Infosec4TC. This feature is very important for aspirants who are looking for an entry-level job in the cybersecurity industry. Your instructor creates a training roadmap based on your learning pace and requirements. This helps you prepare for the examination in a better way.
You also get the Gold Member Bonus which includes a step-by-step guide to becoming a cybersecurity specialist.
Build A Cyber Security Career from Scratch: A Step by Step Guide To Become A Cyber Security Specialist
Do you know Infosec4TC Gold Membership comes with a 100% 30-day money-back guarantee?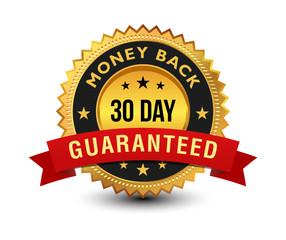 When you join InfoSec4TC, you are fully protected by our 30-day money-back guarantee. If for any reason you are unsatisfied with the purchase, contact us within 30 days, and we'll send you a full refund, no questions asked.
What is the Price of a Gold Membership?
The Gold Membership will cost you $180/year, but currently, you are getting $80 discounts on the purchase of the Gold Membership. Once you've signed up for the Gold Membership, you can cancel at any time. Your account will remain valid until your membership period ends.
You can use this link to get the Gold Membership at a discounted price: https://school.infosec4tc.com/p/annual-subscription-plan-180?coupon_code=2021GHJHGVERDBLTRIHYTR.
How Good are Infosec4TC Online Cyber Security Courses?