Social engineering- the main tactic used by hackers to carry out a cyber-crime
Ring Ring: the noise and quick conversation can cost organizations a million dollars. How is it possible? Say hello to social engineering attacks.
Hackers use social engineering tactics to target people and take advantage of their carelessness or faulty behavior. They use people's emotions and feelings to access data that can cost a fortune to the firm. The main goal behind a social engineering cybercrime is to gain victims' trust and persuade them to share valuable information.
So, what can firms do to protect themselves against cyber-crimes? One way is to educate the employees by giving them cyber security training through online cyber security training courses. But that's just the tip of the iceberg. There are other preventive methods at the firm's disposal. But, before we talk about them, let's understand the mechanism behind a social engineering attack through real-life examples.
What are the Dynamics of a Social Engineering Attack?
Social engineering-the art of manipulating people to reveal sensitive data. Now, the type of information hackers use will vary, but most cybercriminals look for passwords, bank information, or even access computers to install malicious code. The easiest form of cyber-attack is social engineering, so it's more prevalent in the IT industry.
The weakest link in the security chain is humans, and we can say the most common threat always comes from within. That is why firms need to impart cyber security training to employees through top-rated online courses where they will learn from real-life examples.

Types of Social Engineering Attacks That are Making Rounds in The Market
Pharming: In this cyber-crime, the hacker will redirect users from the real website to a fake one to steal passwords or acquire other sensitive information. In this attack, hackers use browser settings or even run malicious code in the background.
Phishing: In this attack, hackers act as an IT help desk accountant to mimic your brand look and purchase a domain like the real website. They will use a password reset with similar details to the old password field to gain entry into the account. Hackers will use this information to access the network and move deeper into the network.
Vendor Scams for API Keys: Here, hackers will use the API key for a specific product, find tracking codes on the website, act as a member of the organization, and message you. Next, they will use the standard automated email that needs the API key and ask you to reset it by following a link. At this point, they will create a phishing website and ask you for the API key and ask the victims to reset. Once they gain the key information, they can use it to do anything on your behalf.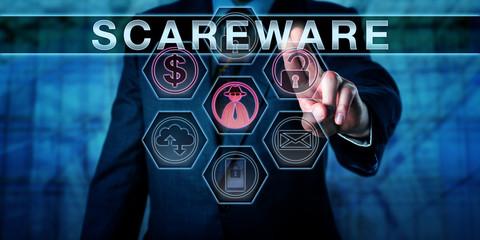 Scareware: Through cybercrime, hackers scare people by telling them a virus has infected their computer. Next, they ask the victim to buy malware in the form of real cyber security software.
If you want protection from social engineering attacks, ask your employees to work on real-time cyber security projects. The real projects will help them protect their system in the real world.
Real-Life Examples of Cyber Security Social Engineering Attacks
Shark Tank Attack of 2020
The television judge Barbara Corocran experienced a social engineering attack costing USD 400,00 in 2020. In this attack, a cybercriminal acted as her assistant and sent an email to a bookkeeper for the renewal of payment.   But, the attack was identified beforehand when the bookkeeper sent an email to the correct address asking about the transaction.
Toyota, 2019
The auto parts supplier came under a social engineering attack that coasted USD 37million to Toyota Boshoku Corporation.
Sony Pictures, 2014
In this social engineering attack, thousands of files were stolen, including business agreements, financial documents, and employee information.
Cabarrus County, 2018
Due to the social engineering and BEC scam, Cabarrus County in the USA experienced a loss of USD 1.7 Million.
FACC, $60 Million Loss
The Chinese plane manufacturer lost about $60 million in a CEO fraud scam. Scammers impersonated a high-level executive to trick employees into transferring funds in this scam.
How to Prevent a Social Engineering Attack? A Complete Guide!!
Don't want to be a victim? Trust us; it's not rocket science to protect yourself from social engineering attacks. You need the right cyber security project tutorial, where employees will learn tips to protect their systems from potential threats. Other preventive measures include:
Don't Accept any Help from Unknown Sources Online
Trust us; legitimate firms will not contact you for help; you have to contact them instead. Any request for help, like resetting passwords or restoring credit scores, can be a scam. Likewise, delete it if you receive a request for help from a charity that you don't know.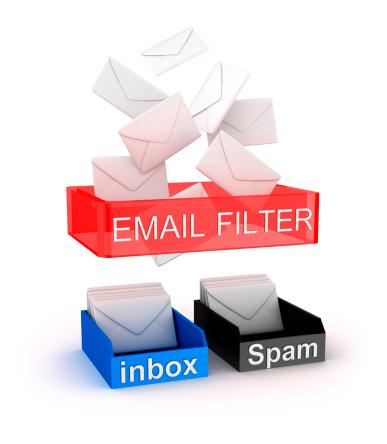 Make use of Spam Filters
In the email program, you will find spam filters, set them to high, and check the folder to ensure there is no important email in spam. You can use a step by step by step guide to set the spam filters by using the name of the email provider.
Always Secure your Computing Device
To protect your system from cyber-attack, install anti-virus, firewalls, and email filters to ensure your security is top-notch. Select the automatic update setting for your operating system and manually update it whenever the automatic update fails and you receive a notification for the same. Firms can also use an anti-phishing tool provided by the web browser or third party to notify you about the risks.
Now that you know the different types of social engineering attacks, are you all set to protect your system from one? Don't know where to start! Fret not! School.infosec4tc has in store for you the best cyber security training course that will help your employees learn about the latest cyber security attacks and how to protect the system from such attacks.