Ultimate Information Security Certificate Bundle to Pass Exam on the First Attempt
A study conducted by Cyber Security Ventures in 2022 stated that the cost of fighting cybercrime would be more than $6 trillion annually. The same report estimated 3.5 million unfilled cyber security jobs, making it the right time to enter the world of cyber security. But, how do you earn a rewarding job in numbers and codes? Which certification course is right for you! Will you opt for CISM, CISA, or CISSP course? Whatever course you select, we have the Ultimate Information Security Certificate Bundle to help you ace the exam on the first attempt.
Remote work, once considered a luxury, became necessary after the Covid-19 virus struck the world. As a result, businesses find it challenging to balance work from home and in-office work. And, to make matters worse, are the increasing cyber security threats. But, every bad thing has a silver lining to it which in this case is the increasing demand for cyber security professionals.
According to Cyberseek, there will be 600,00 cyber security job openings in the US. So, if you want to become a cyber-security pro and earn a handsome salary, earn the right cyber security certification. Infosec4TC will help you find the right certification course that fits your requirements.
Why Should You Opt For a Cyber Security Certification Course?
Cyber security, the new frontier in IT and companies ready to pay huge salaries to certified individuals, reinforces the importance of getting certified. In addition, having cyber security certification like CISM certification on your resume will provide you with the following benefits.
Cyber security certification will give you an upper hand over competitors.
Showcase the skills and knowledge you have.
Employers give preference to certified candidates.
Better pay.

Which Cyber Security Certification to Opt for in 2022?
If we talk about cyber security certification, two names that come to the forefront are ISACA and (ISC)2. The globally recognized leaders in cyber security (ISC)2 offers CISSP (Certified Information Systems Security Professional), and ISACA offers three cyber security certifications: CISM, CISA, and CRISC.
Every certification requires five years of work experience and training to maintain the credential. All the certifications provide somewhat the same opportunities and salaries. Now which one you will choose will depend on your requirements.
To make the decision easy for you, we have enlisted the benefits of each certification and provide cyber security training courses to nail the exam preparation.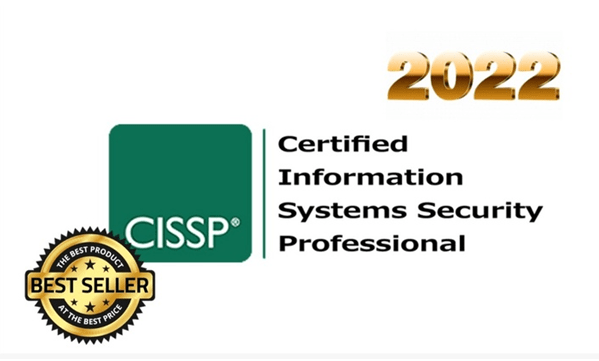 Certified Information Systems Security Professional– (CISSP)
The CISSP certification course is suitable for everyone from managers to practitioners to executives. It provides the skills necessary to design, architect, implement, control, and maintain cyber security programs for a firm. Once the candidates gain the certification, they can apply for the following roles:
CIO
CISCO
Security director
Security architect
Network architect
IT director
IT manager
Security analyst
Systems engineer
Quick Statistics about CISSP
It was the first credential offered by (ISC)2.
There are more than 140,000 CISP security professionals worldwide.
There are 9,700 job openings for CISSO certified individuals (Simply Hired).
The average salary for CISSP certification in the United States is between $125,470 and $112,234 (PayScale).
The credential is valid for three years.
There are eight domains in CISSP, namely: cloud concepts; architecture and design; cloud data security; cloud platform and infrastructure security; cloud application security; cloud security operations; and legal, risk, and compliance.
How to Earn the CISSP Credential?
Have five years of prior work experience of at least five years and working in at least 2 of the total 8 domains of CISSP CBK.
Pass the certification exam with the CISSP training course like the one provided by Infosec4TC.
Comply with the (ISC)2 Code of Ethics.
After passing the exam, (within 9 months) candidate must get endorsed by an ISC2 professional.
The certification exam is available in multiple languages.
The price of the exam is $ 699.
To maintain the credential candidate must pay an annual maintenance fee.
To renew the certification, hold 120 CPW credits and 20 CPEs earned annually.
CISSP training course from Infosec4TC focuses on all eight domains. The training course helps implement information security in the firm by using a set of templates to help you pass the exam on the first attempt.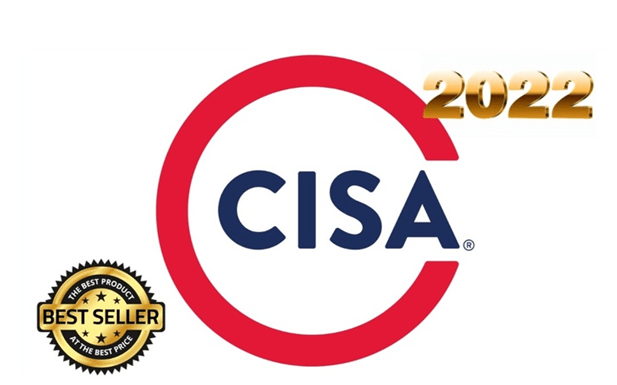 Certified Information Security Auditor – CISA
CISA certification is for IT professionals working in governance and audit-related roles. So, if IT auditing is your bread and butter, CISA is the right cyber security certification course. As a CISA certified individual, a candidate will be responsible for investigating fraud and other cyber-related crimes within the organization. By passing the certification exam, a candidate will learn to assess, control, audit, and perform ongoing monitoring of business systems within the firm. The certification exam consists of five domains:
Audit of information systems.
Governance and management of IT.
Information systems acquisition, development, and implementation.
Information systems operations, maintenance, and service management.
Protection and information assets.
Once the candidates gain the certification, they can apply for the following roles:
Internal auditor
IS analyst
IT audit manager
IT project manager
IT security officer
Cyber security professional
Quick Facts about CISA
There are fewer domains compared to CISSP.
The certification covers all objectives of information system auditing.
The cost of CISA is less than CISSP.
The average salary of CISA certified individuals is over US$128,086 per year and candidates enjoy a 22 % potential pay boost.
Through the certification, there will be a 70 % job performance improvement.
How to Earn the CISA Credential?
The candidate must possess a minimum of five years of professional work experience.
Must know about auditing, controlling, or securing information systems.
Comply with information systems auditing standards.
Pass the certification exam with the CISA training course like the one provided by Infosec4TC.
The CISA exam fee for non-members is $760.
To pass the exam, the candidate must score 450 or higher.
To maintain the credential, the candidate must pay annual maintenance fees.
Infosec4TC offers CISA certification courses, where a candidate will learn to clear the CISA exam on the first attempt. The course will give you first-hand audit experience, knowledge, and skills to access vulnerabilities.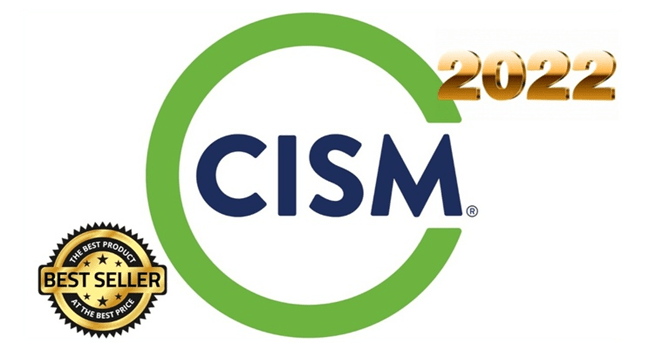 Certified Information Security Manager (CISM)
CISM focuses on the strategic side of an organization's security, a major concern throughout the globe at present. The certification is for professional IT personnel responsible for managing security and have expertise in information security governance, information risk management, and information security incident management. An interested candidate must have experience in the IS or IT industry.
To pass the exam, candidate must have knowledge and skills related to the four domains:
Domain 1: Information Security Governance
Domain 2: Information Risk Management
Domain 3: Information Security Program Development and Management
Domain 4: Information Security Incident Management
Once the candidates gain the certification, they can apply for the following roles:
Information security officer
Information consultant
Information security engineer
Cloud security analyst
System engineer
Risk management professionals
Quick Facts about CISM
According to the United States Bureau of Labor Statistics, there will be a 33 % growth in the CISM field by 2030.
The salary with CISM certification, according to the pay scale, is $129,000.
There are more than 32,000 CISM credential holders worldwide.
CISM qualification gives you a major boost in salary.
There are 23,000 CISM professionals worldwide, compared to over 100,000 CISA professionals.
How to Earn the CISM Credential?
To earn CISM certification candidate must possess five years of work experience in information security.
Out of five years, three must be in security management.
The exam contains 150 questions.
A candidate can count on CISM certification courses like the one provided by Infosec4TC to pass the exam.
A candidate must comply with ISACA's Code of Professional Ethics.
The exam price for members is $575, and for non-members is $760.
The passing score for the exam is 450
Infosec4TC CISM course covers all four exam domains and provides students with in-depth coverage of information with real-life examples.
All three certifications have their pros. The one you choose will depend on how much effort you can take and what your interests are. Whichever certification you choose, we have the best Cyber security training courses for you. Get in touch with us or visit https://school.infosec4tc.com/ enroll in our course!